Patron
Vladimir Spivakov
Due to the ongoing COVID-19 outbreak, we will unfortunately be cancelling the course this year to ensure the wellbeing of all participants and staff. We thank everyone who applied this year and hope that you all stay safe.
Jersey International Masterclasses
Our goal is to provide world class education to students who want to learn from internationally acclaimed musicians and pedagogues. Our distinguished professors are experts in developing to the full the talent of modern-day, award-winning performers.
The Masterclasses take place in Jersey, away from the pressures of the outside world, students are able to learn and work in a relaxed, stimulating and contemplative environment. The classes are housed in the beautiful Jersey Academy of Music, Chateau Vermont - one of Jersey's finest properties. Here students will receive inspiration, opportunities to learn, interact with other musicians, and
perform. We aim to provide guidance in every aspect
of concert and artistic life.







Professors / Staff
Jonathan Barritt - Viola (UK)
Daniela Dikova - Piano (Bulgaria)
Viktoria Grigoreva - Violin (Ukraine/UK)
Ruth Hallows - Cello (UK)
Mark Messenger - Violin (UK)
Maria Tarasewicz - Piano (Ukraine/Belgium)
Zaure Zharova - Violin (Russia)
Testimonials from Students of Jersey International Masterclasses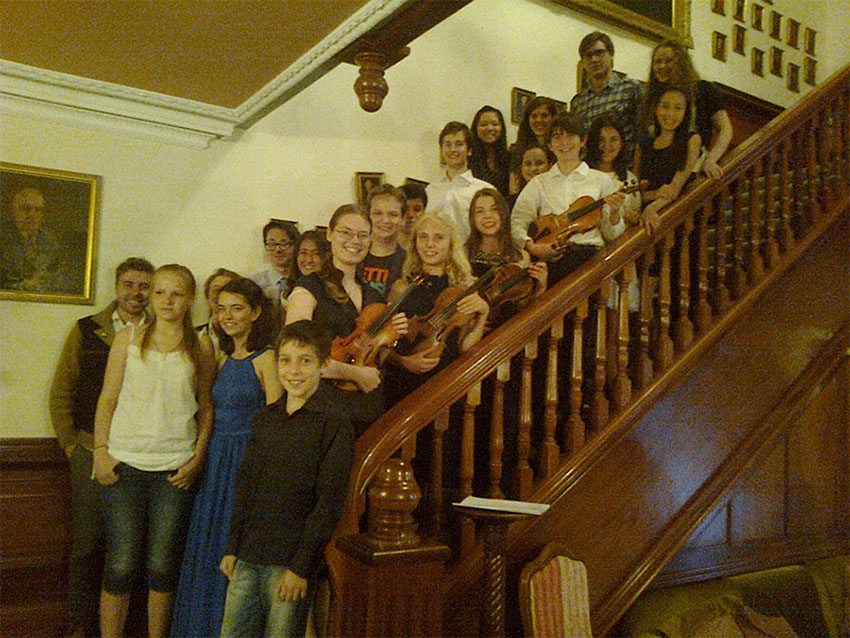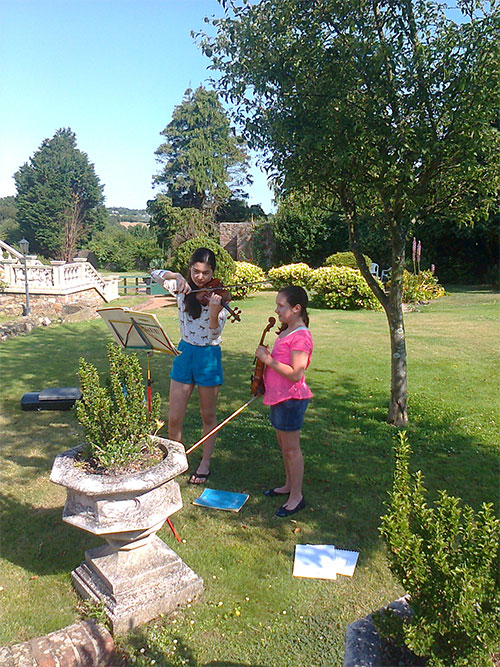 Participating in the Jersey International Masterclasses was wholly inspiring. It was amazing to experience the teachings of renowned and passionate musicians amongst others that share the same interest. Thank you for this great opportunity, I had a wonderful time. – Claudia Zeng
I had an unforgettable time in Jersey. That was a mix of great lessons, interesting meetings, magnificent area, warm hospitality of my hostfamily and a lot of music! I only wished that week to last longer! I was happy to meet Mr. and Mrs. Lamb and their children, they all are very nice and that was pure enjoyment staying at their place. I will never forget the beauty of the island and how sad was to see it becoming smaller and smaller while I was taking off...
– Dinara Klinton
It was a great opportunity to have lessons with wonderful teachers, meet some fantastic musicians and form friendships and memories I will not forget – Irena Radic
"Non so molto, solo che è un corso tenuto da musicisti russi. Io ho accettato. Se vieni anche tu, sarà più divertente."
Al mio maestro sono bastate queste poche parole per convincermi a intraprendere questa avventura insieme a lui.
Un'iniziativa particolare, quella di selezionare maestri esclusivamente russi e riunirli in un'unica masterclass. E anche una grande opportunità per noi giovani musicisti di tutto il mondo, poter ascoltare e lavorare con musicisti che puntano non solo a fornire all'allievo gli strumenti tecnici e culturali necessari ad affrontare lo studio di uno strumento, ma anche e soprattutto a trasmettere la loro visione poetica, elevata, emozionante della musica.
"Jersey International Masterclasses" riesce anche a creare un'atmosfera quasi familiare: tanti ragazzi, i loro insegnanti, gli organizzatori, che per due settimane condividono gli stessi ambienti e le stesse attività, dalle lezioni,ai pasti, ai concerti, allo studio.
E poi i paesaggi meravigliosi, il mare, le colline, i pascoli,...rendono ancora più piacevoli i momenti di riposo! - Giulia Rossini